I get that given the stressful times we're in we could all use a bit of relief. So while lock down continues I'll try to bring you the occasional additional bird that's a little different from the usual fare to (maybe) brighten your day.
This week's bonus bird is brought to you by Emily Dickinson.
"Hope" is the thing with feathers –
That perches in the soul –
And sings the tune without the words –
And never stops –at all –
And sweetest – in the gale – is heard –
And sore must be the storm –
That could abash the little Bird
That kept so many warm –
I've heard it in the chillest land –
And in the strangest Sea –
Yet – never – in Extremity,
It asked a crumb – of me.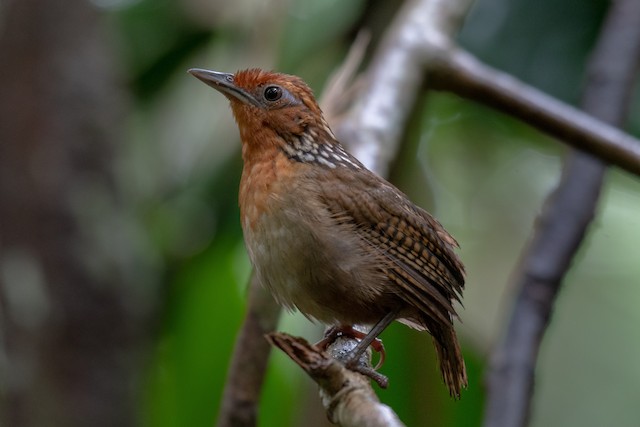 The bird above is the Musician Wren (Cyphorhius arada). They're famed (in a shock twist) for their musical ability. A sample can be heard below.
Legend tells that Musician Wrens bring good luck, and when they sing all the other birds of the forest fall silent to listen.
I hope this little wren brings you some luck, and dear Emily some cause to hope.
08/04/2020